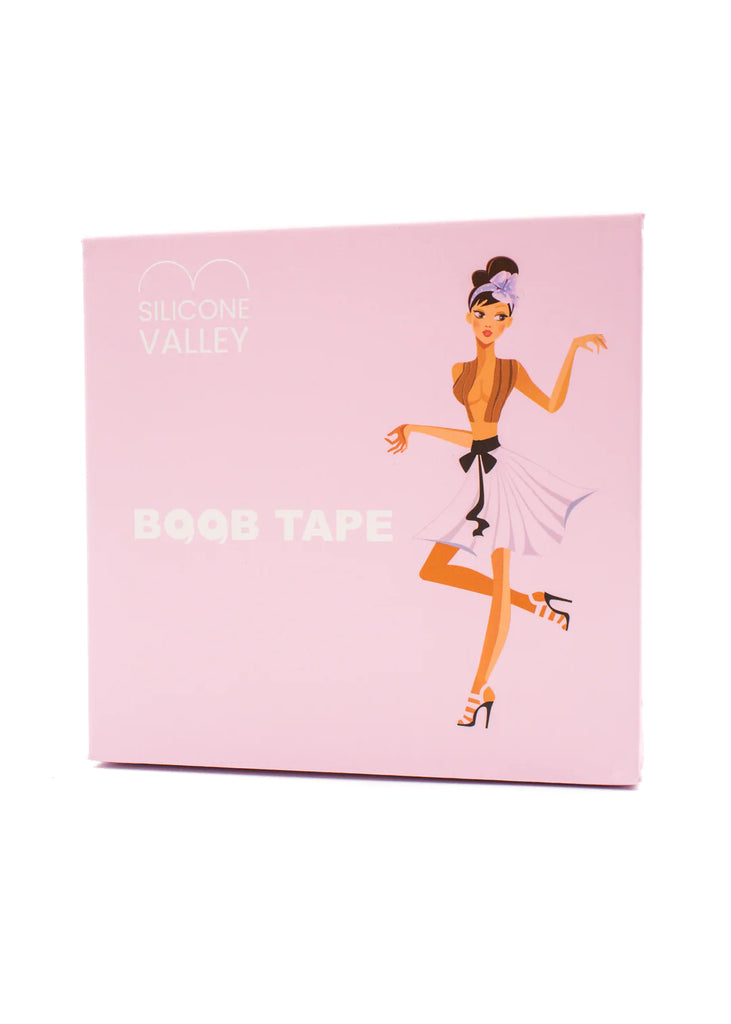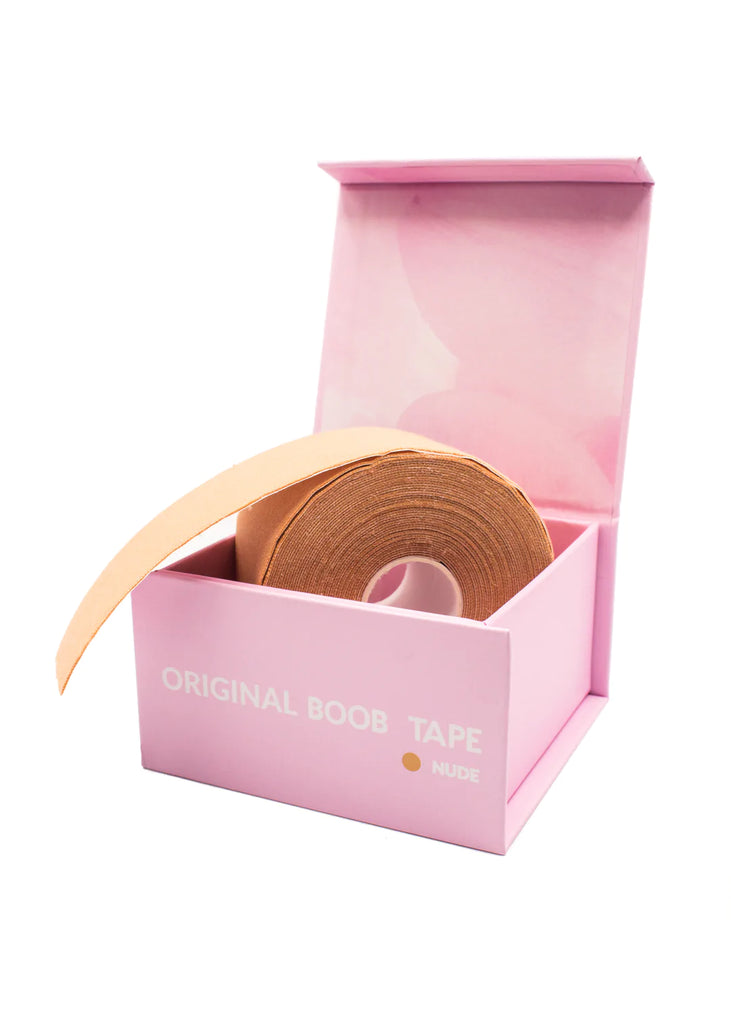 Silicone Valley
Boob Tape - 25ft x 2"
30.00
Silicone Valley Boob Tape Was Inspired by The Many Women Having Issues with Wearing Low Cut and Backless Dresses.
Our Patent Pending Boob Tape Has a Slight Stretch to Facilitate Body Movements.
We Coat the Underside with Just the Right Amount of Adhesive to Hold Things in Place While Making Removal More Pleasant than a Body Wax.
Taping for Low Cut & Low Plunge Dresses
Begin Taping Vertically from The Outside Bottom of Each Boob. Lift Each Boob as You Begin to Tape from Underneath and Pull the Tape Upwards Towards Your Shoulder.
Repeat the Process by Adding More Strips, Working Your Way Towards the Middle of Each Boob, Until You Cover the Nipples.
Usually, 3 Vertical Strips are Used for Each Side.
Taping for Strapless & Backless Dresses
Start From the lower Left Side of Your Boob and Work Your Way Across Past the Right Boob. Keep Your Boobs Together as You Bring Across the Tape. Continue Adding Horizontal Strips Until You Get Above Your Nipples.
This Method Will Bring Your Boobs Close Together and Lift Them at The Same Time. If You Feel You Need More Lift, You May Add a Vertical Piece to Each Side.